Restorative Dentistry in North Richland Hills
---
R. Renan Williams, DDS provides restorative dentistry in North Richland Hills, TX. Call 817-281-4801 to learn more and schedule an appointment.
The right restorative procedures at the right time can reduce the need for additional dental work in the future.
---
When restoring damaged, broken, and decayed teeth, the goal is to return the tooth to its original strength, function, and esthetic. Restorative procedures help protect both oral health and overall health while improving the appearance of the patient's smile. Being able to properly chew food and having correct bite alignment affect a patient's health in ways that go beyond just a smile.
A member of the teaching faculty at the Center for Aesthetic Restorative Dentistry, Dr. Williams has decades of experience helping patients just like you. He feels that the most rewarding part of his job is putting a smile on a patient's face! That is one of the reasons we offer a full lineup of restorative dental solutions in our office. You will smile and eat comfortably again with services like:
Dental Implant Restorations
---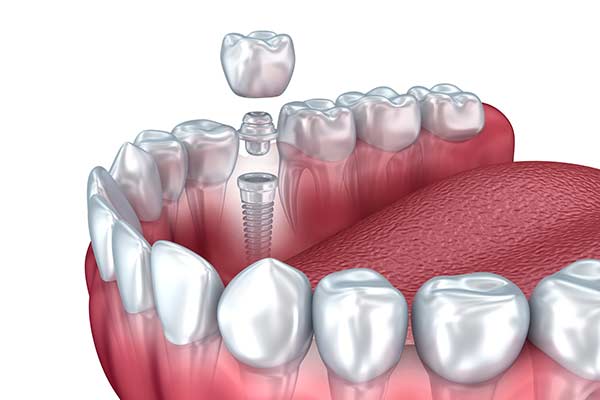 ---
Dental implants replace missing teeth and protect existing teeth by helping to preserve bone structure. Dental implants are composed of three pieces: a small screw made of a biocompatible metal called titanium, an abutment which connects the screw, and the final restoration.
---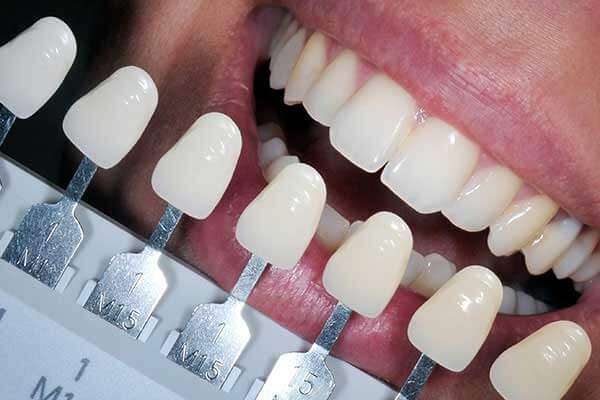 ---
Composite fillings use tooth-colored material to restore teeth with cavities and maintain a natural appearance. Once the decay is removed, the tooth is filled with a composite material which is then cured using a specialized light to harden the material. Composite fillings can be done in one visit.
---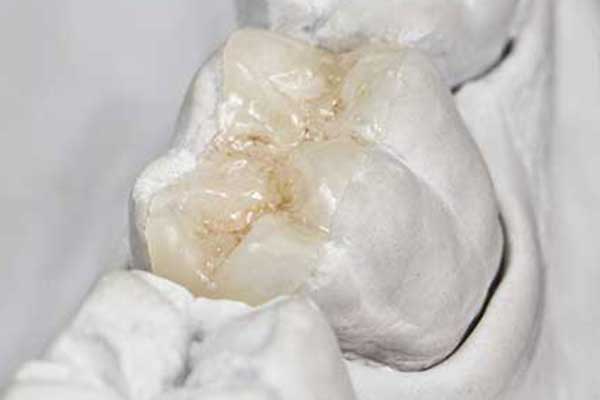 ---
An inlay or onlay is a partial crown restoration that can be placed when there is not sufficient tooth structure to support a filling but enough tooth structure left that a full crown is not needed. Inlays/onlays are made of porcelain or gold, and they aesthetically and functionally replace the missing tooth structure.
---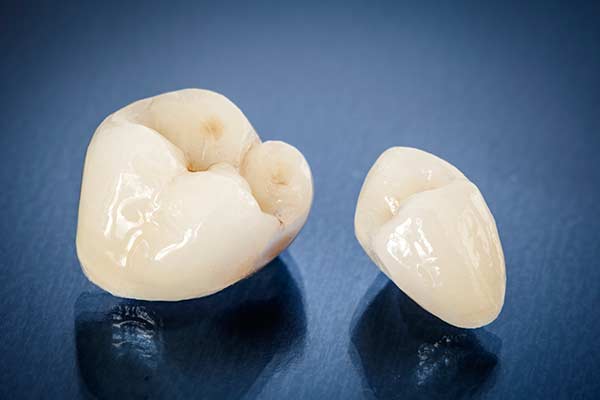 ---
A crown is a dental restoration that completely covers the outside of a tooth that is cracked, broken, worn down, or severely decayed. Crowns fashioned from zirconia or porcelain can repair your damaged or diseased tooth while also restoring your smile. Dr. Williams will ensure that it blends in perfectly with your other teeth. Through his dental knowledge, skills, and expertise gained from over 30 years in practice, Dr. Williams designs custom smile solutions for our patients.
---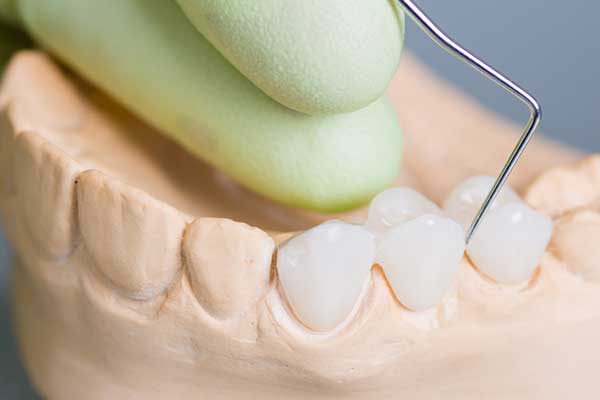 ---
A bridge fills in gaps in your smile with natural-looking replacement teeth to make smiling, biting, chewing, and even talking easier. It anchors on either side to your existing teeth and can replace missing teeth without the use of a denture or dental implant. For multiple missing teeth, an implant may be used to anchor the bridge.
---
Dentures
---
Today's dentures are much better than the ones you might remember from years ago. If you haven't tried them in a while or need a new set of replacement teeth, then Dr. R. Renan Williams can fit you with dentures that will:
Give you a new smile you'll be proud to show off
Make biting and chewing easier to aid digestion
Help you enjoy a wider variety of foods again
Make talking easier so you don't feel embarrassed
Give you a younger, more attractive appearance
Call 817-281-4801 to schedule an appointment.